* Acton FD *
online since
1996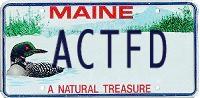 ---
actonmaine.org
actonmaine.com
Comprehensive Plan
Acton's Current Weather
Acton Ridge:
---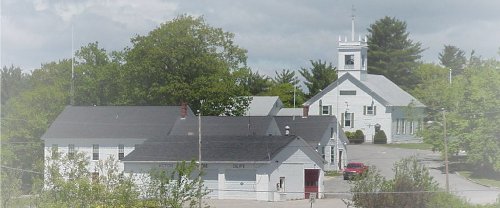 Town Office, Library, Old Fire Station, and Acton Corner Church

---

Community

The Acton Fire Department provides primary fire protection for the Town Of Acton. Acton is a community of about 2,300 residents and covering an area of 43 square miles in southern Maine, about 30 miles southwest of the City of Portland and bordering on the State of New Hampshire. Visit the actonmaine.com website to learn more about our town. Acton has a large swell of summer population, due to the numerous vacation and recreational opportunities provided by the large amount of waterfront along it's 10 lakes and ponds. Acton's method of government is a three-person board of selectmen and an annual town meeting.


Mousam Lake, Acton/Shapleigh town line

Department
The Acton Fire Department is a combination paid/volunteer department of about 25 members. We communicate on a UHF radio system with 460.5500 Mhz as our primary dispatch frequency. Our members actively participate in community improvement and work to improve citizen safety by offering public education in the schools and elsewhere, a smoke detector installation and battery maintenence progams, an annual Toys for Tots program, and educational demonstrations during Acton Pride Day and the annual Acton Fair.

Officers
The 2017 Acton Fire Department Officers are:
&nbsp
Chief Steve Johnson
&nbsp
Assistant Chief Dave Langley
&nbsp
Deputy Chief Rick Smith
| | | | |
| --- | --- | --- | --- |
| Captain Normand Lambert | Captain Wayne Ham | Training Harold Smith | Safety Officer Robin Ham |